This one is not exactly AfriGadget, more like an AfriToy, but we love the story nonetheless. The video reporter Ruud Elmendorp visited the small village of Tabaaka, near Kakamega, in western province Kenya. Below is a video showing the master carvers at work, creating soapstone figures of The Simpsons characters. The carvings are available for online purchase through the CraftVillage website. Please click on the image below to view the video.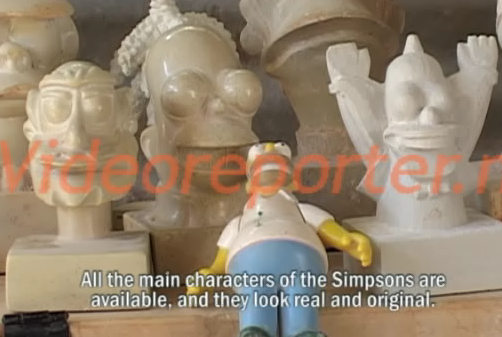 Al-Jazeera also covered the story last year, focusing on the economic boost of the Simpsons movie on the village, as it saw an increase in the number of orders for the carvings. It is the confluence of popular culture and African handicraft that we particularly enjoyed when it came to this story. If we had our way we would have soapstone carvings of Strongbad! One day.
PS: AfriGadget will have a monthly feature on The World Technology Podcast, which you can subscribe to here. The first issue is now posted. Many thanks to Clark Boyd, the AfriGadget team is quite excited about this.