Kevin Becker recently moved to Kenya and built this great DIY three-wheeler for his son.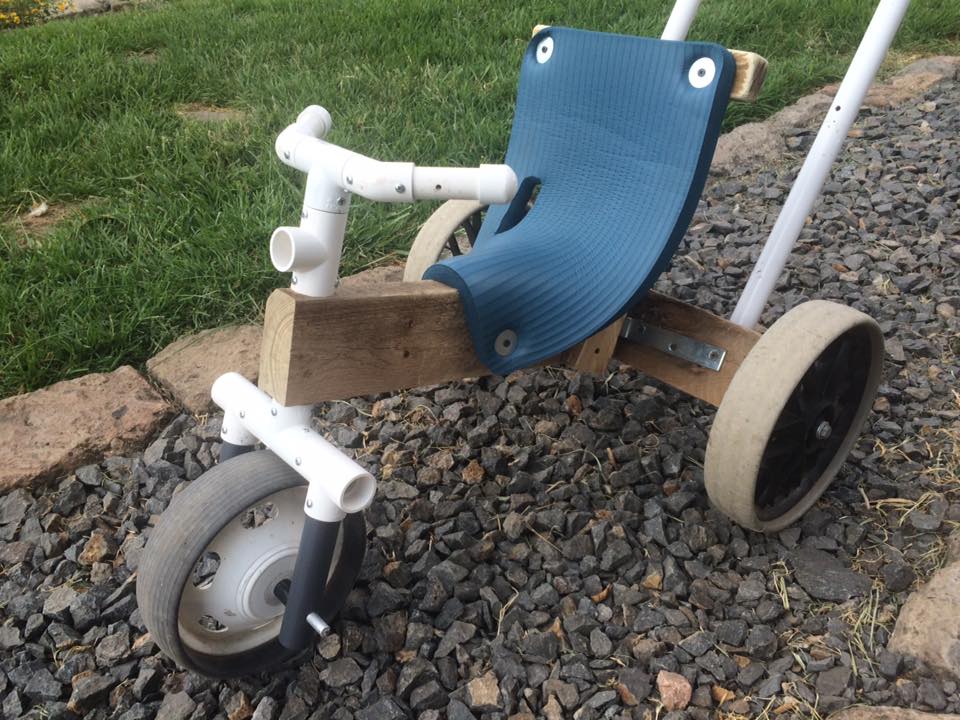 "My son wants to be outside all of the time. This three-wheel cart allows him to pedal himself around like Fred Flintstone, or I can push him from behind with the handle. The larger wheels are good for the rough terrain on our farm. He can turn the front wheel to steer himself, or I can tilt the cart back so the front wheel is off the ground when I need to steer."
The Three-Wheeler in action:
"Except for the wood, I used parts that I had on hand which I brought with me from the U.S., but I'm sure everything could be found here in Kenya. The wheels came from golf club bag carts, but any spare wheels, around 10″ diameter, should work. The rear handle and front wheel support are made from 1″ PVC. The front handle is 3/4″ PVC.The seat is a piece of spongy foam used for padding your knees when doing yard work."

Parts list
1 – 5″ angle bracket
approx 10′ of 1″ PVC pipe
approx 2′ of 3/4″ PVC pipe
4 – 1″ PVC T-joints
2 – 1″ PVC 90° joints
1 – 1″x3/4″x3/4″ PVC T-joint
2 – 3/4″ PVC 45° joint
2 – 3/4″ PVC end caps
1 – foam pad
4 – 1″ washers to attach the foam
1 – 19″ 2×4 board
1 – 21″ 2×4 board
1 – 12″ 1×2 board
2 – 16″ 1×2 boards
assorted screws and bolts as needed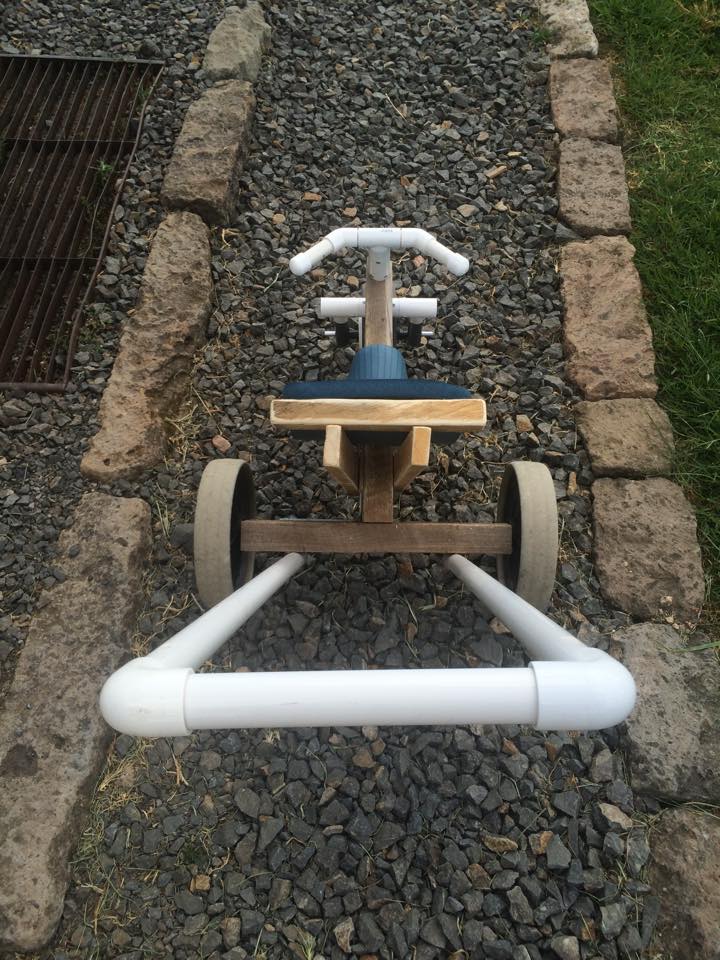 Let's see how long it will take until this is replicated in Ongata Rongai!