While hiking in the rift valley recently I came across a cow wearing this plastic gadget on his nose. It's made from an old plastic container …..the local herdsmen said it was to stop him from suckling his mother – which is especially critical due to the severe drought in the region.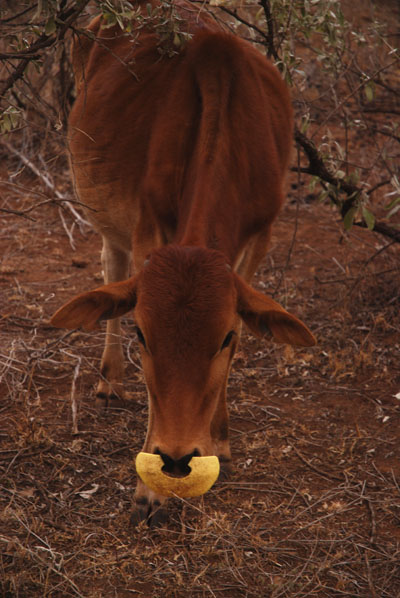 Simple and effective I'd say!
And here's another one from Dominic Wanjihia – he calls it his vertical shamba
and it's water efficient and space conserving… perfect for a tiny yard.
Here's another clever use of plastic water bottles – bird feeders are impossible to find in Kenya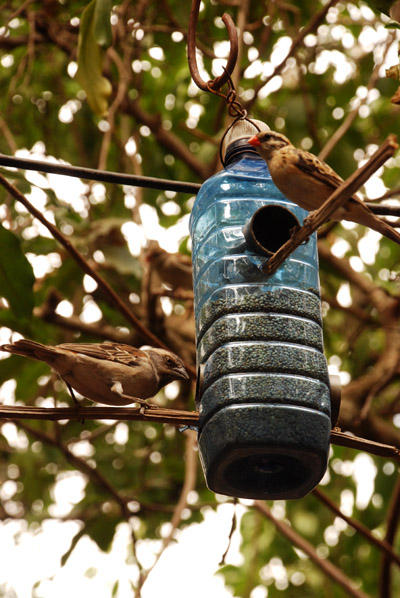 So Maina Maina fabricated this at Kitengela Glass where virtually nothing is thrown away
These feeders have pieces of mirrors attached and attract a huge assortment of birds at all times.  He's selling them at Ksh 200 (US $2.50 )