Victor Kaonga points us to Dr. Cedrick Ngalande, a Malawian, who has built a prototype power source made specifically for Africa. It generates power using sugar and yeast for up to 8 hours at a time.
Mobile phones are big in Africa, however it's a real challenge to power them. How about night time electrical lighting, rather than paraffin lamps. Of course, in Africa we can think of all types of applications that this device could be used for.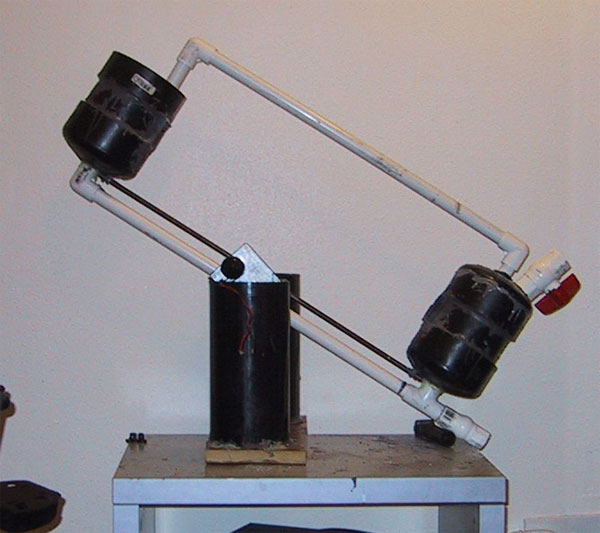 This gadget will be very ideal to developing countries like Africa where electricity is scarce. As you know, the growth of cell phone is fastest in Africa. The problem most Africans have is that they cannot charge those cell phones due to lack of electricity. Some have to walk long distances just to charge cell phones. My invention will make it easy for these people to charge their cell phones. Also, this generator can be used to charge $100 computers which are being introduced in Africa. It can also be used to charge or operate medical devices in rural Africa.
On a side note, I love seeing inventions made by Africans for Africans. It's only by living and being a part of the everyday life that you get past the surface issues and start to really understand the real problems to be overcome. Personally, I love this story; it's ingenious and African – just what we like here on AfriGadget!
If you have any stories, pictures or videos of ingenious African solutions, send them to us!
(hat tip: Soyapi)