If you've been reading AfriGadget for a while, you know of a name that keeps popping up over and over – William Kamkwamba. He was first written about by another blogger friend Mike McKay and then subsequently covered here on AfriGadget a good 3 years ago. His windmills and the story behind it are an inspiration for many. There is now a book, a documentary and a foundation all set up around the inspired story of windmills from Malawi.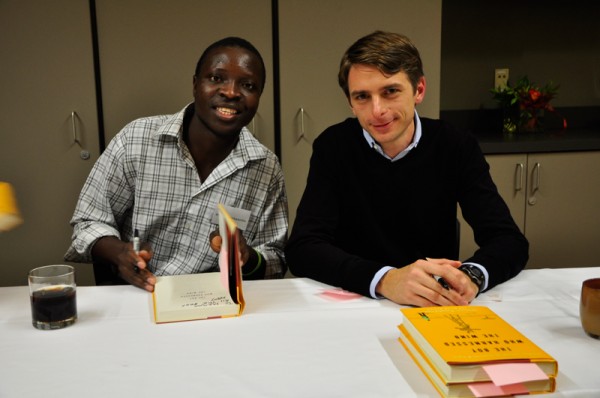 Win a copy of "The Boy Who Harnessed the Wind"
As luck would have it, I have 2 extra copies of William's new book. I'd like to share that with you, the readers of the blog. To do that, I want to challenge you to send in an AfriGadget-like story, picture or video. Just write it and attach the pictures in an email to main@afrigadget.com. I'll review them and pick the ones that I think best fits the blog. It'll be posted here with attribution to you.
We've got two weeks until Oct 31, so I'll give one book away each week. Let's see what you've got! And, yes, I'll mail the book anywhere in the world.
Note: the best AfriGadget stories come with pictures, so make sure you send those in as well.
William in the news
He's been doing his book tour in the US this month, hitting some pretty big shows, including ABCs Good Morning America and the Daily Show with John Stewart (videos below).