Guest post by Jay Cousins:
For many of you reading this, the title of this article might lead you to a vision of one laptop per child – or some other Silicon Valley vision of progress for Africa.
The technology I wish to discuss is slower and simpler. Full disclosure: it's my invention.
The Betabook is a portable whiteboard, which can be used with a smartphone for archiving, content creation, and social media sharing.
During my time in Egypt working with the icehubs network, I tested the initial prototypes. Uses in this context included:
Translation – through drawings (and the written text of others) I've been able to communicate with Deaf Egyptians in Aswan and others who cannot speak English.
Improved communication – visual aids, allow for clearer communication of objectives or ideas
Note taking during field work, and archiving using my smartphone
Annotation of photos as a form of resource documentation.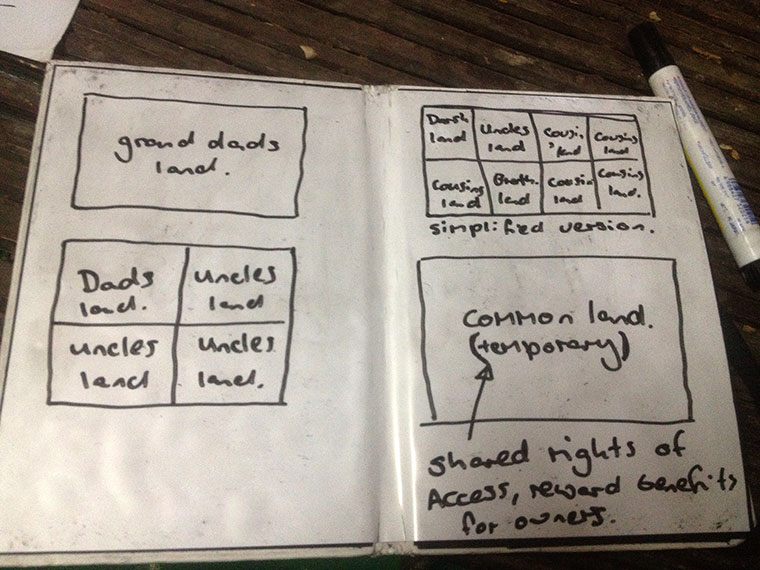 Creating an illustrated children's story with my wife (story by me, illustrations by Zeinab)
Three deaf brothers I used it with in Aswan liked it so much we decided to do a spontaneous workshop to show them how to make their own.
We used locally sourced plastic sheet – not as good as our custom material but enough for their needs.
I hope that the project can also serve as inspiration, demonstrating that Technology need not always be digital. This project started in a bedroom with a pair of scissors, and developed in the open.
Since the end of my contract we have funded the product on Kickstarter. I'm pleased to report it's been enthusiastically received by the Egyptian Market.
We recognise the current price of the Betabook makes it less accessible to all tiers of the African market. To address potential demand we are making our material available for people to produce their own. We are also encouraging group buying to reduce postage costs.
For Hubs which already use new process models such as:
Graphic Facilitation
Open Space
Hackathons
Service Design Workshops
Business Canvas Workshops
The Betabook offers the opportunity to reduce long term material costs and generate additional income streams.
There are lots of discussions about localised production within various hubs and organisations. We can see the potential of local micro-businesses to profit from producing their own versions of the Betabook. We're interested to connect with communities who upcycle local waste. Collaboration with local artisans could also lead to unique product offerings.
While its too early for us to get this network of producers up and running at this point, we are eager to gage the demand for this model. Please feel free to get in touch if you'd like to be one of the first to know when we are ready to take this conversation further.